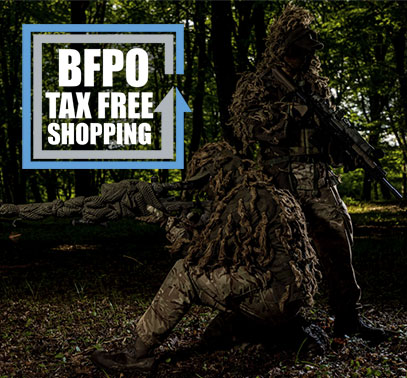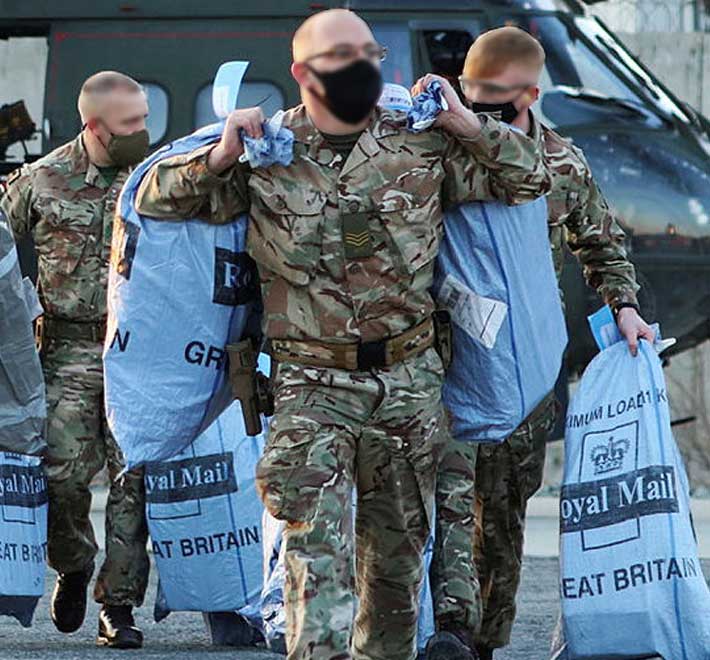 A SIMPLE GUIDE TO TAX-FREE GOODS AT SURVIVAL AIDS...
The sales of most goods within the UK and EU attracts VAT at the current UK rate of 20%. But if you're looking to purchase tax-free here's how you can save…
1.Some products are automatically tax-free
Books, food items and certain youth sizes (in clothing and footwear) are all exempt from VAT. When you order these goods on our website you'll automatically receive tax-free prices whichever country you purchase from.
2.Residents of the Channel Islands and Gibraltar
Customers residing in the Channel Islands and Gibraltar qualify for tax-free purchases. Discounts are applied automatically at the checkout stage (based upon your delivery address).
3.International orders
If you are purchasing from outside of the UK and EU, your goods will be tax-free when you buy from us. The discount is applied automatically at checkout. BFPO/tax free prices are displayed next to each of our products so you can see the saving before you buy.
4.BFPO orders
The Survival Aids website recognises BFPO numbers and BF postcodes and will automatically apply or remove VAT depending on where you are based. Please note that it doesn't matter what country you select (e.g. UK or Germany) when checking out, as the website is programmed to recognise BFPO numbers and BF postcodes. If your BFPO number or BF postcode is not recognised then please get in touch via our contact us page on the website as we can quickly add new locations to our list. The following rules apply to BFPO numbers and BFPO postcodes:

a) BFPO addresses physically located within the UK (including Northern Ireland)
Servicemen and women must pay VAT (where applicable) on all orders.

b) BFPO addresses located within the EU (but not in the UK)
Customers based at EU-based BFPO locations will be given the option at checkout to either pay tax on their order, or to purchase tax-free. If you decide to purchase tax-free then you will prompted at checkout to download Form 1510 (Certificate of Entitlement). A quick link is provided for the form with instructions on how to send it to us. Please note – your order will be held at Survival Aids until we receive your completed Form 1510.

c) BFPO addresses located outside of the UK and EU
Servicemen and women based at BFPO addresses outside of the UK and EU qualify for tax-free purchasing and these will be applied automatically at checkout.
5.What countries are currently within the EU?
Austria, Belgium, Bulgaria, Croatia, Republic of Cyprus, Czech Republic, Denmark, Estonia, Finland, France, Germany, Greece, Hungary, Ireland, Italy, Latvia, Lithuania, Luxembourg, Malta, Netherlands, Poland, Portugal, Romania, Slovakia, Slovenia, Spain and Sweden.
6.Where can I download a Form 1510 (Certificate of Entitlement)
Please click here to download the latest Form 1510.
7.How can I get more help with ordering tax-free goods at Survival Aids?
For more advice about ordering tax-free, use the contact us page on our website and we'll get straight back to you.