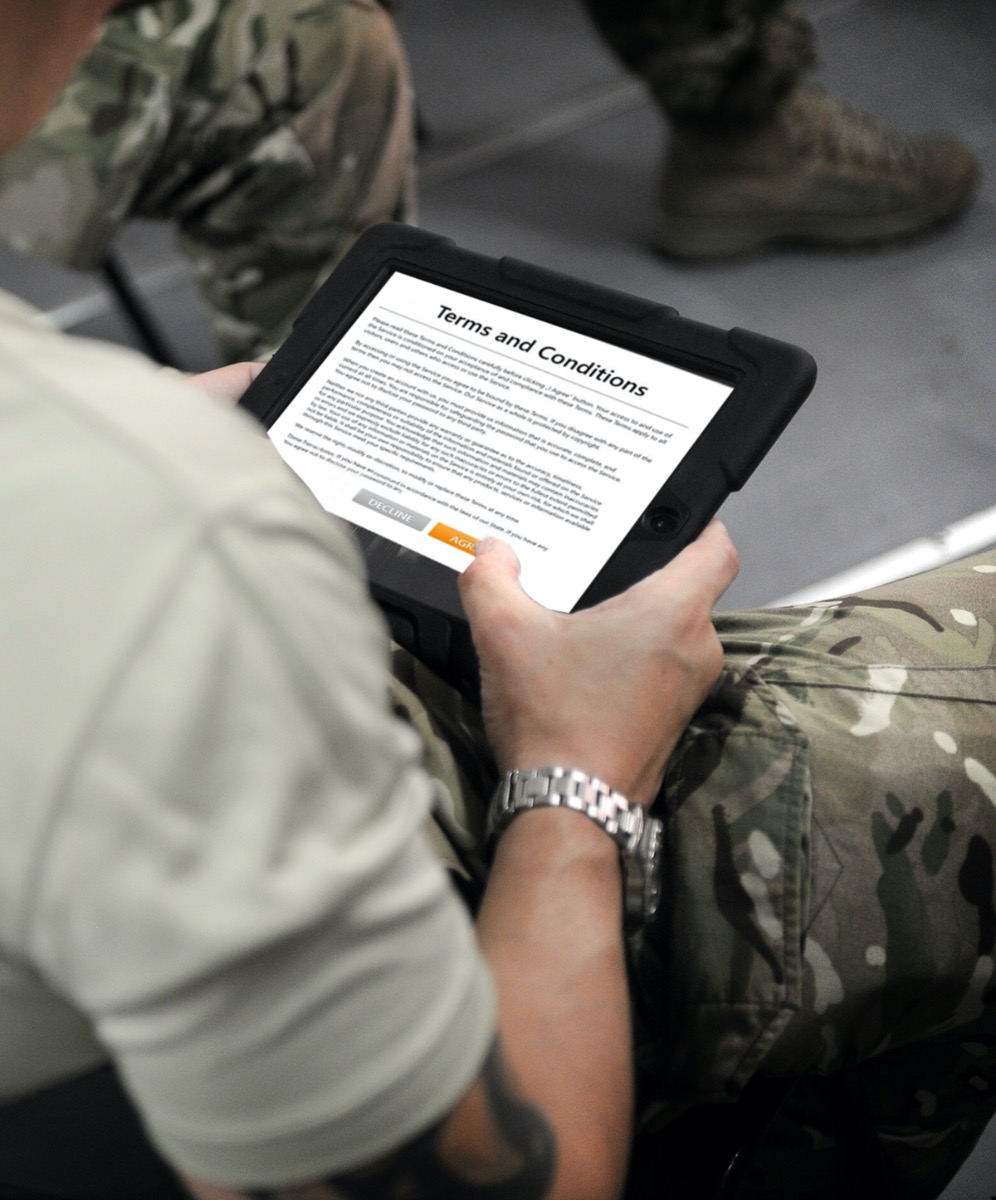 Enquiries
For information on product availability, sizing enquiries or any other technical issue, please contact us between 9am and 5.30pm, Monday to Friday.
About Grade One 'G1' Products
Grade One (G1) products are supplied in a used (i.e. secondhand) condition. The condition of G1 goods does vary. Some items may be supplied in near brand new condition, whilst others may appear visibly worn. Unlike brand new items, G1 goods may have been subject to minor repairs which are difficult to notice.We guarantee that all G1 goods are supplied in a serviceable condition (please see the Customer Satisfaction Guarantee). If you have any questions regarding G1 goods, please do not hesitate to contact us.
Deliveries
We aim to process and dispatch your order within 1 working day of receipt (excluding weekends and bank holidays), although it can sometimes take longer e.g. during busy periods or for items that are not in stock. Although most goods arrive earlier, please allow a maximum of 28 days for delivery. Please note that the supply of both brand new and G1 (used) surplus clothing and military equipment can be less reliable than conventional goods. If you wish to enquire about the availability of items (or how long it will take for them to be delivered to you), please contact us. We charge a standard scale of postage and packing on orders based on weight or value. For certain oversized orders, for example very large orders, it is sometimes necessary to charge a special carriage charge in order to ensure that goods are properly handled and protected. We reserve the right to contact customers for additional payment for oversized parcels and international shipping. We will always inform our customers of any additional payment before proceeding. Please do not hesitate to contact us if you wish to enquire about post and packing rates. We deliver anywhere in mainland UK and Northern Ireland (including the Channel Islands). Orders are delivered either by courier or First Class Royal Mail. If there is no one available at home during daytime business hours then please give details of a separate delivery address where someone will be available to sign and receive your parcel (for example your place of work, or a neighbour or relative's address). International orders have their postage calculated according to our published post and packing costs. We export to most countries as required by our customers. Items may be sent separately, so do not worry if your entire order does not arrive in one parcel. Out-of-stock goods marked 'to follow' on your invoice/delivery note will be forwarded automatically as soon as they come into stock and there is no need to contact us again. Items marked as 'not in stock' are no longer available and will not be sent or appear on your invoice.
Customer Satisfaction Guarantee
Under the Consumer Contracts (Information, Cancellation and Additional Charges) Regulations 2013 (CCR) you have a statutory right to cancel your order and receive a full refund for any item, with the exception of items personalised for you (e.g. special embroidery). All products advertised in this catalogue are covered by our Customer Satisfaction Guarantee - we accept any return, for any reason , in the event of you not being 100% satisfied with your purchase.
Exchanging Goods or Returning Goods For A Refund
Please note that goods should be returned to us within 14 days in a new unused condition (or for G1 goods, in the same condition as supplied). All goods should be sent by a suitable carrier and addressed to: 'Exchanges', or 'Returns' (as applicable), Cadet Direct Ltd (for Cadet Direct Customers) or Survival Aids (for Survival Aids customers), Unit 4, Sybron Way, Crowborough, East Sussex TN6 3DZ. Please include your original invoice with the returns information completed, ensuring that you retain a copy of your invoice for your records. Please retain your carrier's proof of posting or similar document when returning any goods. We will only pay for return postage if the goods are faulty or where we have made an error. We will only refund the value of standard Royal Mail 2nd Class postage for the item involved. If the error affects a large or heavy item, we will arrange a pre-paid label. If you ordered the incorrect size or item then you will need to enclose a cheque/postal order/card payment for the original postage value made payable to 'Cadet Direct Ltd' to cover additional postage. Failure to enclose payment or instructions will delay the processing of your exchange. If you are not sure whether or not you are eligible for a refund of your return postage costs, please call us on Tel. 01892 610 181 or please contact us.
Trading Terms
All offers are subject to stock availability. You will be notified of any price changes (for instance due to a change in VAT) before or when your payment is processed. By shopping with us, you agree that from time to time we may send you details of any special promotions of our goods and prices. All metric and imperial measurements given in our catalogues or on our website are approximate. We reserve the right to replace advertised products with equivalent products when necessary. All such goods are subject to our Customer Satisfaction Guarantee.
Data Protection
We are registered to hold your personal data. Credit is available to selected customers and organisations. Should you request credit we may search files of Credit Reference Agencies who record the search. We will check your details with fraud prevention agencies and if you give us false or inaccurate information, we will record this.
Age Restricted Products
Under UK law it is an offence to sell certain knives, bladed or pointed articles and products containing potentially intoxicating substances to persons under the age of 18. In order to purchase these items you will be required to verify your age. Please contact us if you have any further enquiries or questions regarding age restricted products.
VAT and HM Forces, International and Channel Island Customers
We welcome orders from all Channel Island customers, all serving members of HM Forces and International customers. Deliveries to Channel Island and BFPO addresses are charged at the standard rates. BFPO deliveries are sent via the Forces internal mail service (BFPO). Exports to international customers, the Channel Islands, Gibraltar and non-UK BFPO addresses will not be charged VAT (although EU-based BFPO customers will be required to supply a retrospective tax declaration where applicable). Please contact us if you have any further questions regarding tax-free purchases prior to making your purchase.