 Survival Aids Ltd
Suppliers of military survival and combat equipment for the professional
British forces personnel should always be kitted out with the most effective survival and military equipment available in order to meet the often gruelling demands of training and deployment. From specialist survival products to combat equipment and uniforms, Survival Aids has focussed on meeting these requirements and we have established ourselves as one of the leading suppliers of military clothing, equipment and footwear for those serving in the UK's regular and reserve armed forces. As well as sending equipment all over the world to British Forces personnel wherever they may be deployed, we also supply contract equipment to many international armed forces. Survival Aids designs and manufactures uniforms and has supplied the armed forces of NATO member countries as well as supplying UK and international special forces groups. We are regularly contacted by theatre, TV and film production companies and have supplied equipment and uniforms for some very high profile films including James Bond, Pirates of the Caribbean and Mission Impossible. We have a wide range of products on offer that are designed to work effectively in real-world scenarios, ensuring you can operate at the highest levels during military or survival activities With such a diverse range of equipment suited to all kinds of military and survival needs, you are guaranteed to find what it is you're looking for. From genuine survival and military clothing to navigation tools, lighting, combat accessories, outdoor cooking, shelter, survival tools and even ceremonial products, we have everything you need to complete your military equipment collection. Our products are well known for being extremely high quality to provide for even the most experienced of military survival experts. We work closely with our manufacturers to ensure the products we provide to military personnel both in the UK and abroad are capable of maximising your potential in the field. Our wide range of military clothing, from thermal vests, camouflage t-shirts and combat shirts to windproofs, snugpak jackets and fashion shirts, is suited to all kinds of activities. Our military clothing range comes in a wide selection of colours and styles to suit your particular preferences, whilst we also have uniform fabrics available for customisation purposes. We supply shelter and sleeping equipment suited to professional survival activities, including multi-terrain shelters designed to offer camouflage and efficiency in all kinds of environmental surroundings. We provide both one and two man tents, along with reliable tent pegs, survival blankets, bivi bags, bungees, cords and tapes so that your camp is always fully prepared. With such a wide range of products available here at Survival Aids, we make the most of our essential knowledge and expertise regarding both military and survival clothing and equipment to provide weekly featured products that you can confidently invest in. Whether it's a helpful navigation tool, a handy combat accessory or something to enhance your survival techniques, we will offer you weekly recommendations from the stock we have available. We also provide discounted offers to those who are seeking a handy bargain in our clearance zone, so check back to see the high quality products that are going for a cut price every now and then. For more information, visit the
Contact Us
page and we'll provide you with all the information you need regarding our services here at Survival Aids.
... Read More
At Survival Aids, we have an extensive range of army torches, military torches and tactical torches. But if you're looking for something travel sized that will only add a little weight to your kit then this small MOLLE Flashlight could be for you. It has been constructed to suit all MOLLE and PALS webbing systems including the most recent Virtus and Osprey
carriage frameworks
. [caption id="attachment_1845" align="alignnone" width="1500"]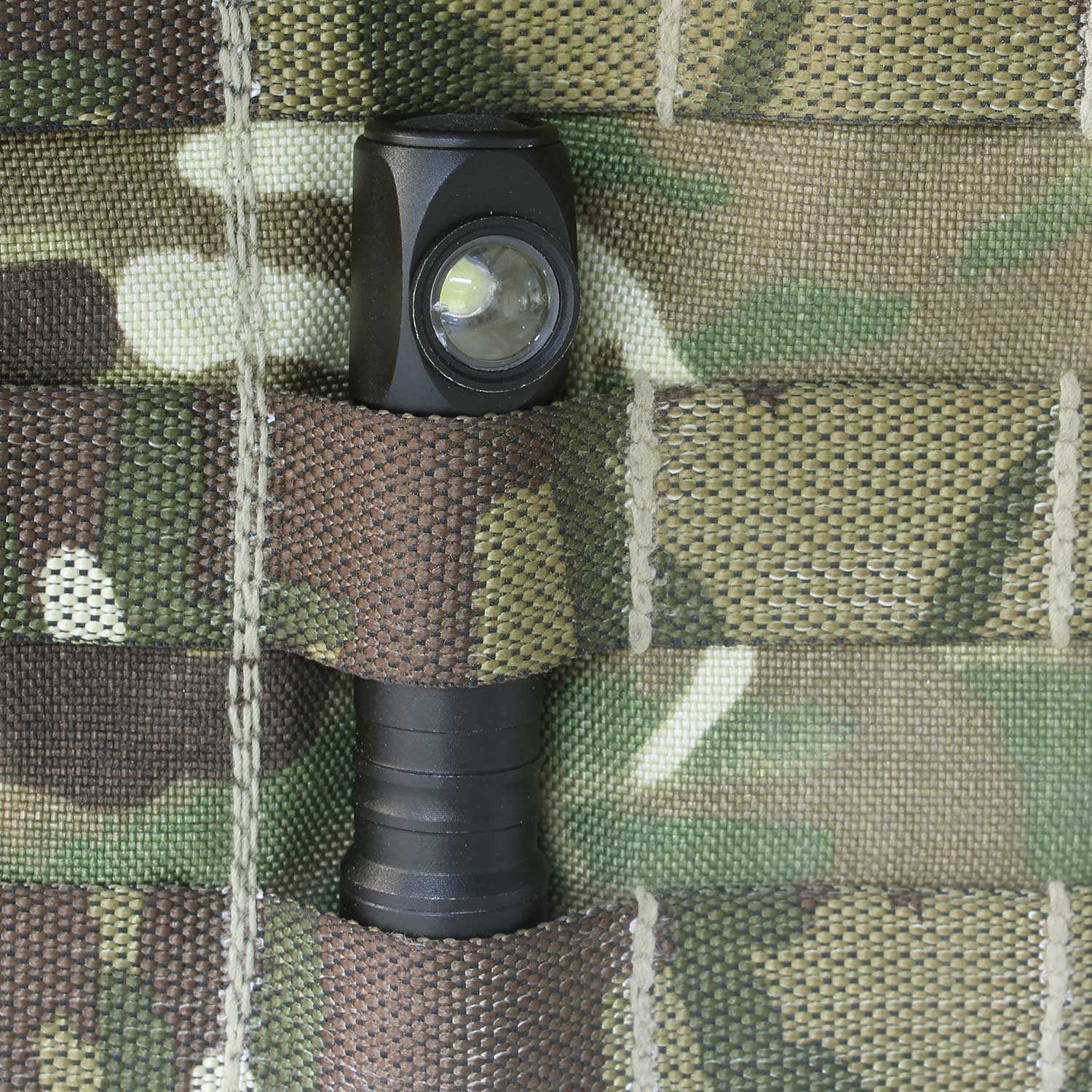 Attached to MOLLE/PALS[/caption] The
Viper Mini Flashlight
can be connected in three different places depening on your operation necessities (see photographs). The slid on the back of the torch allows you to easily attach it to MOLLE/PALS. [caption id="attachment_1846" align="alignnone" width="1500"]
Mini Viper Torch[/caption] The non-reflecting dark aluminum case allows you to be stealthy at all times and it's weatherproof "O" rings protects against the elements. [caption id="attachment_1847" align="alignnone" width="1500"]
Secured in place[/caption] For it's small size this micro torch offers an intense beam of white light when illuminated. https://youtu.be/rKdgJ9q2p1U This flashlight unit requires only 1 x AA battery and can be easily operated using the basic on/off switch. If you'd like to get yourself this new Viper mini flashlight please follow this
link
.
2017-07-26 11:40:54
Thank you for entering the recent Snugpak Giveaway competition. The winner of the Snugpak MTP Sleeper Lite Sleeping Bag is:
Andrea Ronald
Apologies if you didn't win this time - however we are offering all competion entrants 10% off all sleeping bags - just enter discount code 'SLEEP10' at the checkout. [caption id="attachment_1818" align="alignnone" width="500"]
10% off all Snugpak Sleeping Bags[/caption] This means you can get the
Snugpak Sleeper Lite, MTP
for just £36.86! You can also get 10% off any of our other sleeping bags, including our Snugpak Elite and Softie ranges, as well as our military sleeping systems comprising military sleeping bag and bivi bag.
Click here now to see our full range...
Did you win our Snugpak Sleeping Bag?
2017-07-19 15:31:29