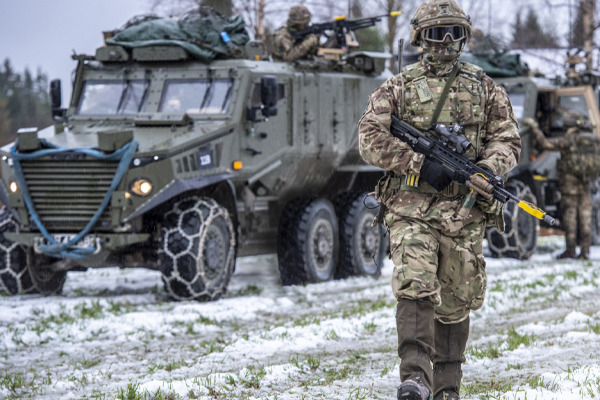 Test your military skills: Spot the deliberate mistake in our image

Can you pass our latest military skills challenge?
This competition is now closed (our winner was Mike Ryan). However you can still have a go for fun. Pictured below is a soldier from the 1st Battalion Royal Irish with Foxhound Patrol Vehicles behind. This image was taken during exercise Trident Juncture 2018. However, we have made an alteration to the image. Can you work out what the deliberate mistake is?
Click the image below to enlarge...
When you think you've worked out what we have altered on the image, simply email the answer to us at competitions@cadetdirect.com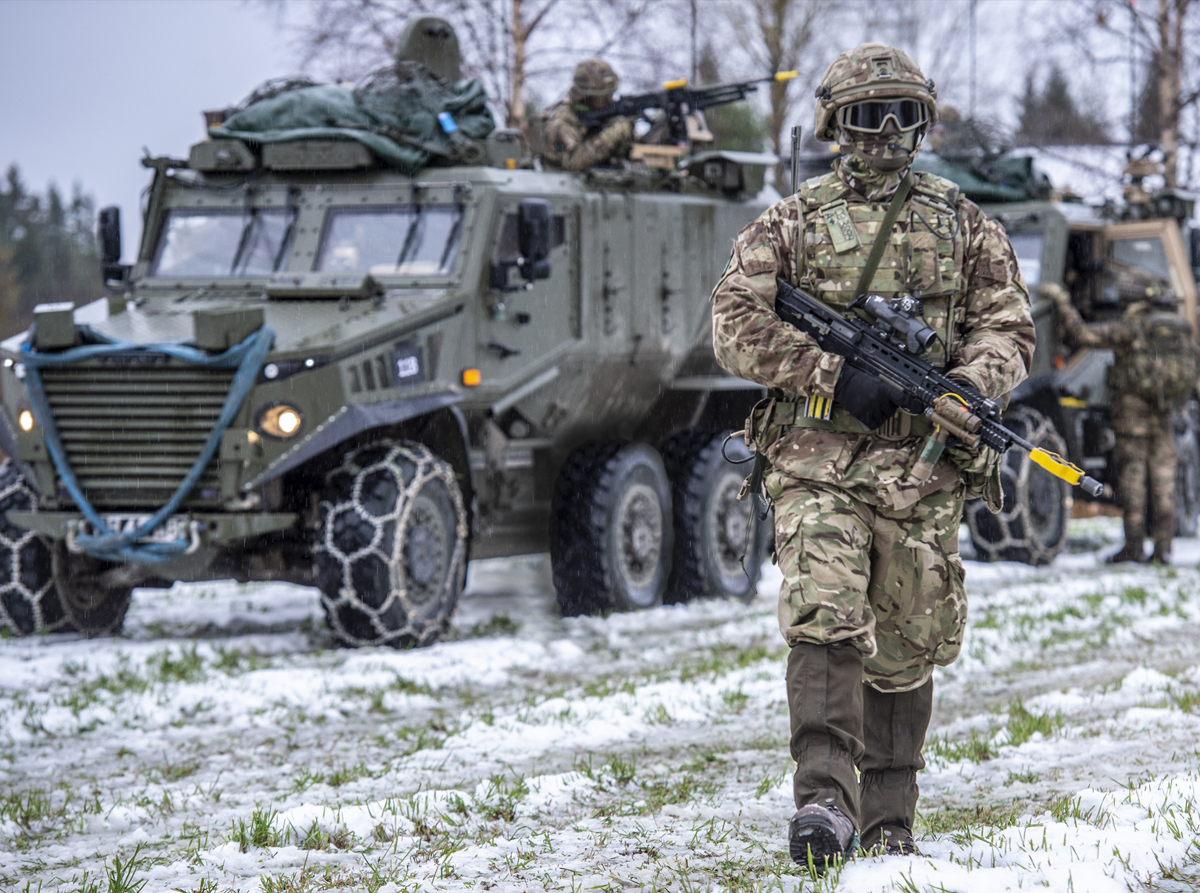 Soldier from the 1st Battalion Royal Irish - where in the picture is the deliberate mistake? Contains public sector information licensed under the Open Government Licence v3.0.
All correct entries will be entered into a prize draw and a winner selected at random to receive a pair of 4SYS Leopard 8.0 WP High Liability Combat Boots (pictured below) worth £189.95. The perfect piece of kit for the current cold, winter conditions.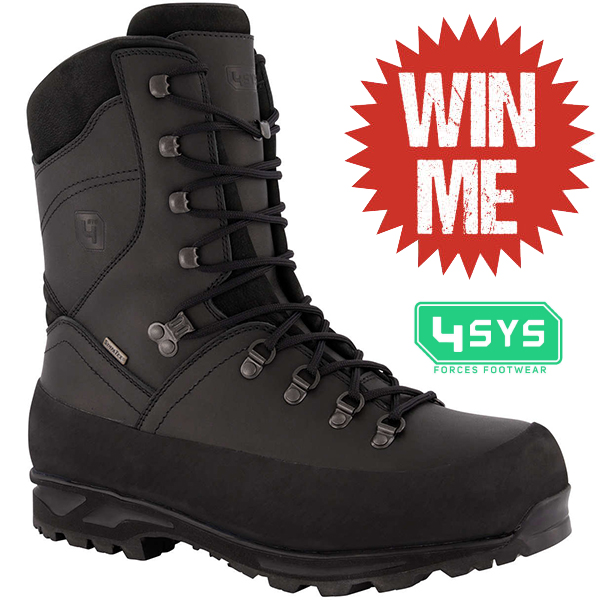 Test your military knowledge and win a pair of 4SYS Leopard 8.0 WP High Liability Combat Boots...
The Leopard 8.0 WP from 4SYS is a new generation high liability combat boot designed primarily for intensive combat in a wide range of battlefield conditions. Intended to meet full UK MoD specs, the Leopard 8 combat boot features a full grain waterproof leather upper (2 to 2.2 mm in thickness) combined with a SympaTex waterproof membrane with blood borne pathogen protection. Also features:
Moisture wicking mesh lining for all day comfort with minimum abrasion
Advanced speed lacing system with open hooks and D ring hardware
Genuine nubuck gussets protect from dust, dirt and debris
Strobel construction for greater athletic flexibility & strength
Removable Ortholite insole for superior cushioning and shock absorbtion
Vibram Curcuma high performance sole for better traction on range of surfaces
Full rubber rand for extra combat durability and protection
Suitable for a wide range of activity from lightweight patrolling to rock scrambling and perfect for use on a variety of terrain surfaces including rock, rubble, field and track. Effective temperature range from -10°C to +35°C, and 0%-80% humidity. Sizes: UK size 5 to 13. Weight: around 1740g per pair (UK size 8). Colour: black
The winner will be contacted by email and their name will be published.