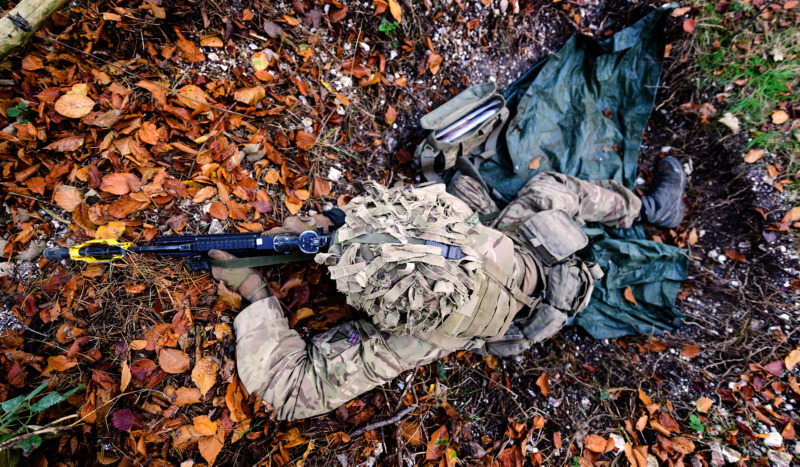 With the help of Survival Tech, Helikon Tex have bought back the classic design E & E pouch. Sporting an updated British Special Forces design this Escape and Evade pouch is bound to be a new favourite in the forces.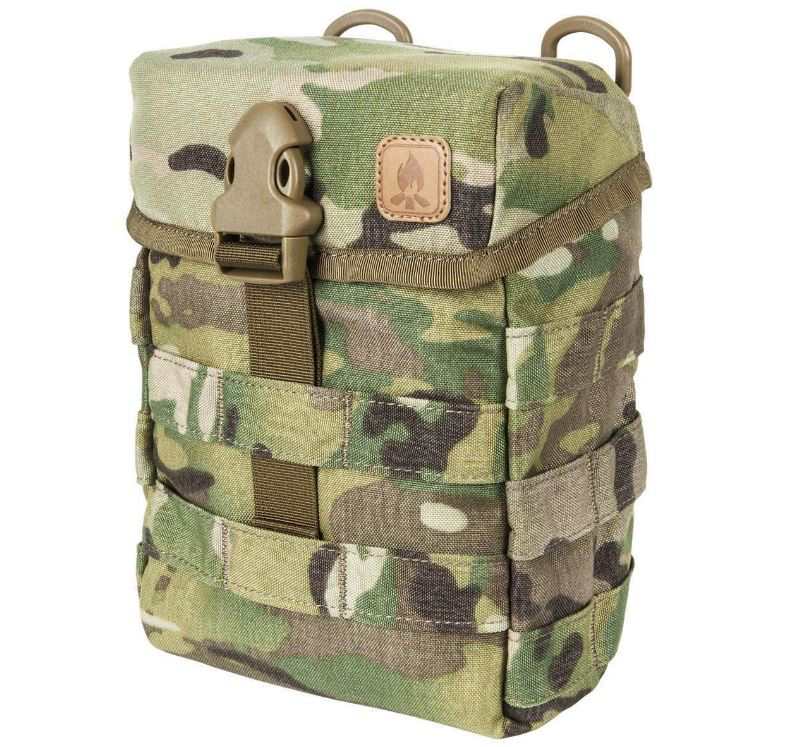 Multicam Escape & Evasion Pouch
Having been manufactured by Cordura; a brand with over 50 years experience in making high performance gear; you couldn't get more durable a pouch. Intended for carrying survival supplies and bushcraft gear this tactical pouch has been produced in Genuine Multicam for uniform compatibility.
The base features two drain rivets which allow the pouch to dry from the inside. You can keep the contents inside locked into place by securing the inner velcro panel and cord loop. The outer lid can then be secured using the buckle and the cord pulled tight to eliminate rattling.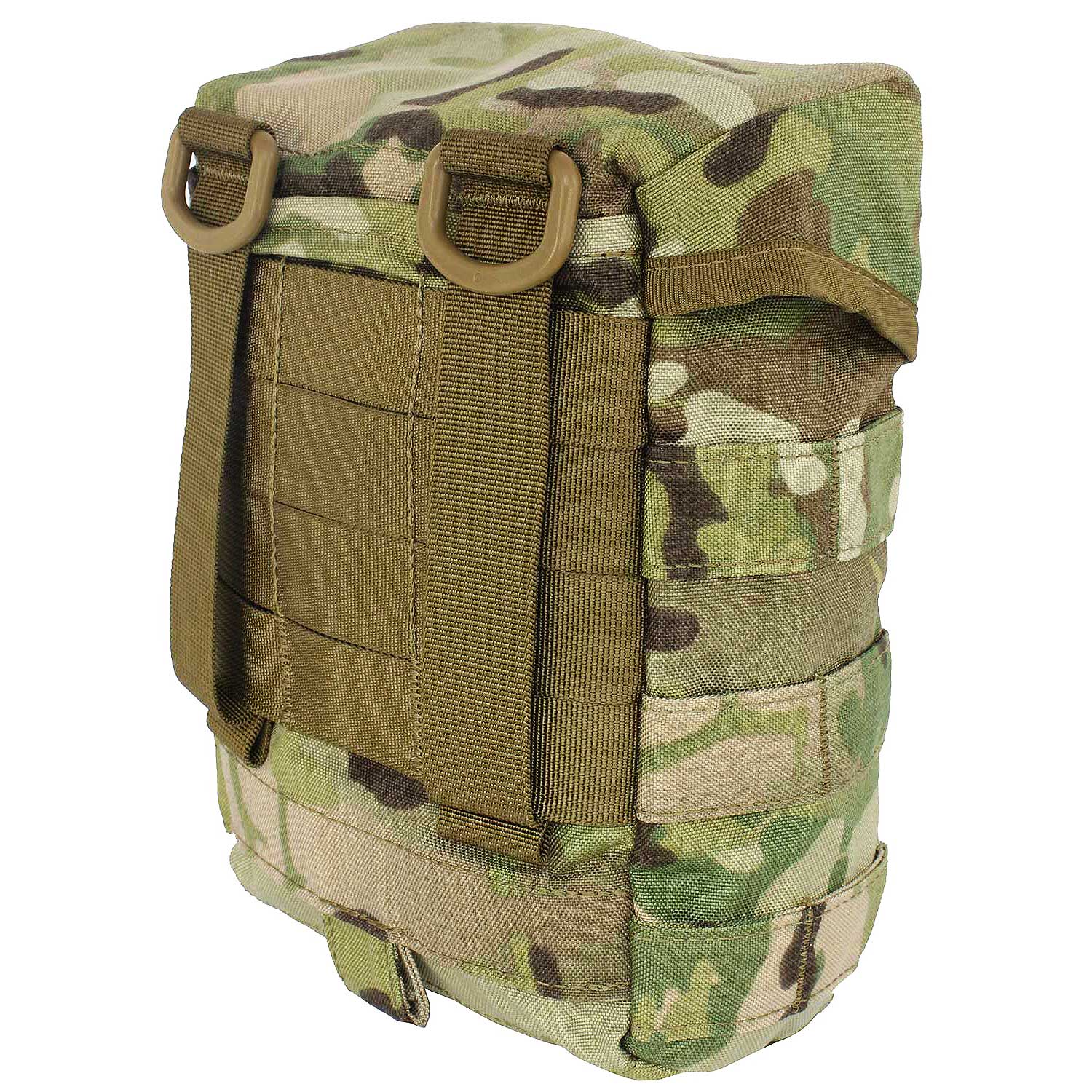 Heavy Duty MOLLE/PALS Attachable Straps
The Helikon Tex utility pouch intergrates a sheath on the back which can securely hold a folding saw, knife or axe. Not only does it have storage on the back but it also hosts three pockets inside the pouch for compartmentalising your military gear. You can also see in the photo above two plastic D-loops that can be used for hanging the pouch or even for adding your own shoulder strap to.
What we love about this mtp molle pouch is it's quality finish. You needn't bother worrying if it'll stay attached to your webbing as the molle straps are thick and excellently stitched. With a price tag of £27.95 this pouch is undoubtedly built to last.
Fits 58 pattern water bottle and crusader mug or mess tins and more. Size- 19.5cm by 15cm by 7cm. Weighs- 220 grams.
Contains public sector information licensed under the Open Government Licence v3.0.