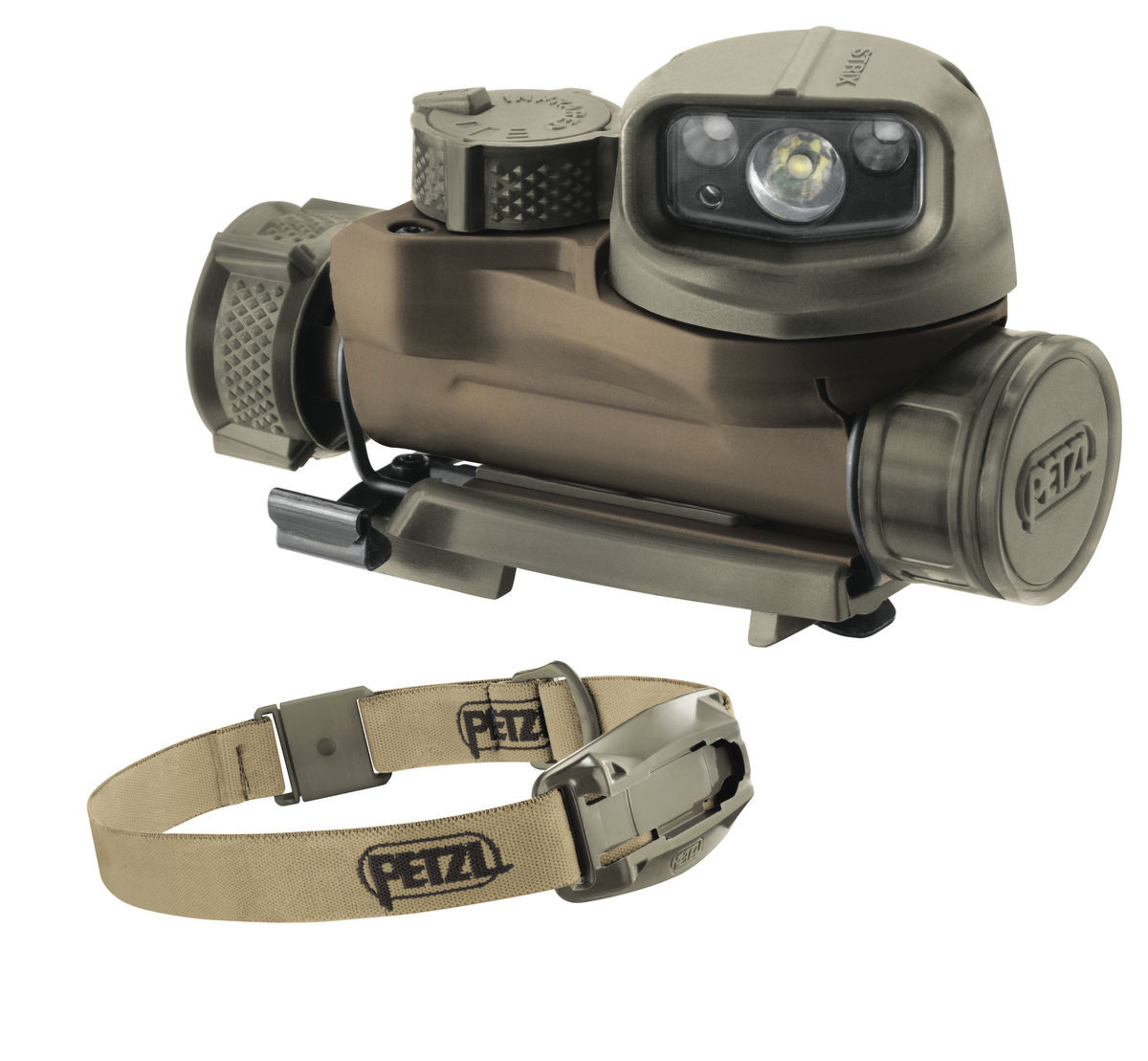 Today we've been looking at Petzl's latest range of tactical headlamps; the Strix IR and VL. These headlamps offer a vast array of features and are extremely different from your standard head torch. Starting at £69.95 for the non-infrared model and £94.95 for the infrared model these torches are not cheap and at this cost you expect a very high quality.
Battery Life
So to start us off the construction of these head lamps feels very secure and all the moveable parts and switches have a solid feel to them giving you confidence that they can take a lot of punishment. The Strix operates on only one AA battery and can illuminate at up to 40 lumens for 4.5 hours. If you reduce this down to 0.4 lumens you will benefit from a massive 65 hours of continuous light. I can safely say that over the duration of this review the intensity of the light never seemed to decrease either and all of this is from just one AA battery!
Visible Light Modes
In visible white light mode you can select between three modes; stealth mode, close range vision mode and movement mode. The Strix IR and VL also incorporates Red, Green and Blue lighting modes. These can be changed using the locking rotary wheel on the rear of the headlamp. Switching between lighting modes is simple with a turn to the left or right however changing between the colours can take a bit of practice. The Red lighting mode is ideal when you don't want to illuminate half the countryside but just need a low intensity light to read a map with for example.
[caption id="attachment_1564" align="alignnone" width="300"]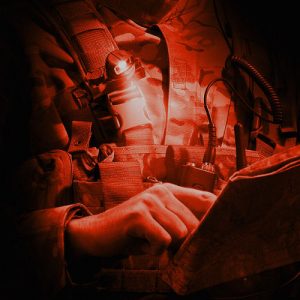 Strix Red Lighting Mode[/caption]
Noisless Switches
The Strix headlamps have been designed specifically for tactical operations. It incorporates noiseless switches that even with gloves on can be easily manipulated without alerting the enemy of your position. When using the lighting modes the Strix always uses discreet mode first of all which is another of its safety features when using it in the field.
Mounting Options
There are a number of different mounting options for the Strix which include on the helmet, assault vests/chest rigs, on the head with the included adjustable elasticated headband or around the neck. These features are great as they allow you to keep your hands free at all times.
[caption id="attachment_1566" align="alignnone" width="300"]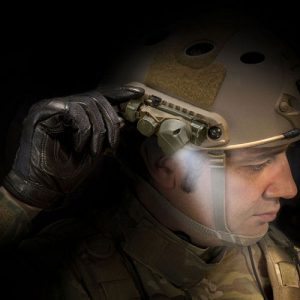 Strix Helmet Mount[/caption]
Double Rotation System
With a traditional head torch movement is often limited to a few degrees up and down. What we love about the Strix is the ability to direct the beam exactly how you want it. The double rotation system of the body and head allows for a large arc of movement - 180 degrees horizontally and 120 degrees vertically.
Infrared Mode
The Strix IR also features an Infrared vision mode which can be set to close range mode, movement mode and blinking IFF (indication friend or foe) mode. In IFF mode the Strix IR will give you 40 hours of life.  Both switches for IR and visible light mode are very distinct to avoid any error when changing between the two.
Weighing in at only 100g The Strix is incredibly lightweight and the compact design means you'll still have space in your kit for other essential equipment.
Despite the high price tag we really like Petzl's Strix headlamps for their number of features, ease of use and rugged durability.